Fire/EMS Allegiant® Light Bar
Low-profile, dual-color, linear light bar available in 45", 53", 61" and 70" lengths
Models are available in 12/24 Vdc
Top domes are available in Amber, Black, Blue, Clear, Gray and Red
SpectraLux  LED reflector technology is configurable in combinations of Amber, Blue, Green, Red, and White
Configurable alley and takedown positions
Solaris  LED reflector technology for better optical efficiency and superior off-axis warning
FSJoin™ enables the synchronization and programming of light bars and exterior/interior lights that works in conjunction with the Pathfinder  Siren (serial models only)
White LEDs can be utilized as takedowns and flood lighting
ROC (Reliable Onboard Circuitry™) reduces potential failure points
Auto dim option
Optional built in SignalMaster™ directional warning
(28) Built-in flash patterns
Models available with FS Convergence Network for "plug-n-play" installation and programming
Five-year warranty
Features
Approvals
NFPA 1901
SAE J845 Class 1 (Amber, Blue, Red, White)
SAE J595 Class 1 (Amber, Blue, Red, White)
GSA-KKK-A-1822F (Amber, Red, White)
CCR Title 13 (Amber, Blue, Red)
The Allegiant light bar features a low-profile, linear design that provides a superior multi-color warning on vehicular applications. Designed to keep emergency personnel safe on the road, the Allegiant includes (28) high-performing, attention-getting flash patterns, built-in SignalMasterT™, and impressive floodlight capabilities.
SpectraLux® lights the way
Exclusive to Federal Signal, the SpectraLux multi-color LED technology provides the ability for a LED light source to change color while in operation. In each module of the light bar, through user selected flash patterns, the LEDs can change between Amber, Blue, Red and White (up to 2 in each module).
Patented Solaris and ROC (Reliable Onboard Circuitry)
Built with Solaris® LED reflector technology, the Allegiant® light bar is engineered to significantly increase off-axis warning and maximize the LED light source to eliminate dark spots and increase visibility while on the road. ROC technology minimizes potential failure points in the light bar — replacing wires, connectors and assemblies with PCB assemblies to reduce labor repair time and increases road time for law enforcement personnel.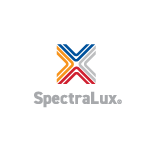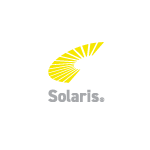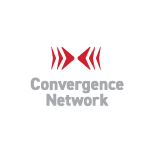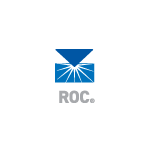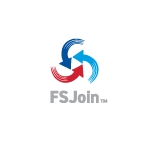 FSJoin
Programming is made easy with FSJoin in conjunction with Pathfinder® light/siren controller. Through the Convergence Network software, multiple warning devices can be programmed to synchronize in order to create a unified vehicle solution.
Easy to Install and Operate
The Allegiant is available in traditional cable (discrete) and Convergence Network (serial) models. The discrete version features front/rear control, two modes of operation, and low power mode. Options including front flood, rear white lighting, bed light, and S/T/T are available. The serial models offer all the features and options of the discrete with additions of SignalMasterTM and cruise mode.
Configurable to fit your needs
There are multiple mounting options available for the Allegiant light bar including permanent, flat, hook, and low hook. The Allegiant comes in standard lengths of 45", 53", 61" and 70" and LED modules color combinations can be custom configured to fit your needs of warning lights.
Specifications
ALGT21
ALGT45
ALGT53
ALGT61
ALGT70
Voltage
12-24 Vdc
Current Draw @12 Vdc
7 A
9 A
11 A
13 A
15 A
Current Draw@24 Vdc
N/A
5 A
6 A
7 A
8 A
Operating Temp

-40˚ to 149˚ F (40˚ to 65˚ C)

Physical Specifications
Length
20.7 in (52.6 cm)
44.5 in (113.0 cm)
52.7 in (133.9 cm)
60.9 in (154.7 cm)
69.7 in (175.5 cm)
Width
11.2 in (28.5 cm)
11.2 in (28.5 cm)
11.2 in (28.5 cm)
11.2 in (28.5 cm)
11.2 in (28.5 cm)
Height
1.8 in (4.6 cm)
2.0 in (5.1 cm)
2.0 in (5.1 cm)
2.0 in (5.1 cm)
2.0 in (5.1 cm)
Ship Weight
16 lb (17.2 kg)
23.0 lb (10.4 kg)
26.6 lb (10.4 kg)
30.2 lb (12.1 kg)
33.8 lb (15.3 kg)
Ordering Info
Model Types
| MODEL | DESCRIPTION |
| --- | --- |
| ALGT21D-NFPA20D | 21-inch, driver side, Red warning, takedowns, Clear domes, low profile permanent mount, discrete |
| ALGT21D-NFPA20P | 21-inch, passanger side, Red warning, takedowns, Clear domes, low profile permanent mount, discrete |
| AGT21D-NFPA21 | 21-inch, Red warning, takedowns, Clear domes, low profile permanent mount, discrete |
| ALGT21D-NFPA22 | 21-inch, Red warning, Clear domes, low profile permanent mount, discrete |
| ALGT21D-FIRE1 | 21-inch, Red warning, takedowns, Clear domes, low profile permanent mount, discrete |
| ALGT21-FIRE1 | 21-inch, Red warning, takedowns, Clear domes, low profile permanent mount, Convergence Network compatible, serial |